Sand making machine maintenance has many skills:
Sand making machine has a great reputation in engineering fields, and is widely applied to mechanism sand production and stone shaping in the fields of water conservancy and hydropower, highway, railway, passenger dedicated line, bridge, building, etc.
1. The current sand making machine belongs to the latest improved type. Compared with the traditional sand making machine, the new one is equipped with observation rooms on the side and rear respectively, which makes it convenient for maintenance and observing the operation situation.
2. Functionally, sand making machine is mainly used for sand re-smashing and fitting. Compared with rock crusher, its highest production capacity can reach 500 t/h, and the purity of the finished products can reach 90%.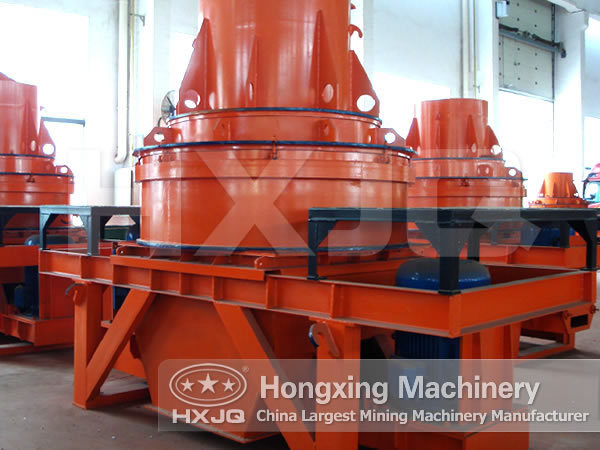 3. The interior operation of sand making machine is to make materials collided mutually, while the new-generation sand making machine adds a discharging impact plate on both sides of the grate adjusting device, making materials ground and extruded in the crushing cavity.
4. The investment of the new-generation sand making machine is about 40 percent lower than the traditional one.
5. The self-circulation of the vortex chamber internal flow reduces dust pollution.
6. The new generation of sand making machine is more convenient and stable in use than the old one. In addition to fine and coarse crushing functions.
Just as nothing can be perfect, there is still several points of the new-generation sand making machine need to note:
1. Large feeding particle size may cause the machine body vibrate intensely and has a certain bad effect on the impellers.
2. The v-belt should be tightened after a long time of use.
3. The bearing heating may be caused by short of oil or mixing with dust. Refuel oil and open the sealing cover to remove dust.