1. Introduction
Grinding plant is also called Powder Making Plant, Powder Grinding Plant and Powder Making Line. The materials that can be processed by this production line include cement raw materials and cement clinker, quartz, feldspar, calcite, gypsum, limestone, dolomite, graphite, fluorite, wollastonite, rock phosphate, calcium magnesium phosphate fertilizer, urea, electrolytic metal manganese, ferromanganese alloys, coal, coal gangue, slag, zircon sand, potassium feldspar, talc, granite, marble, barite, ceramics and glass.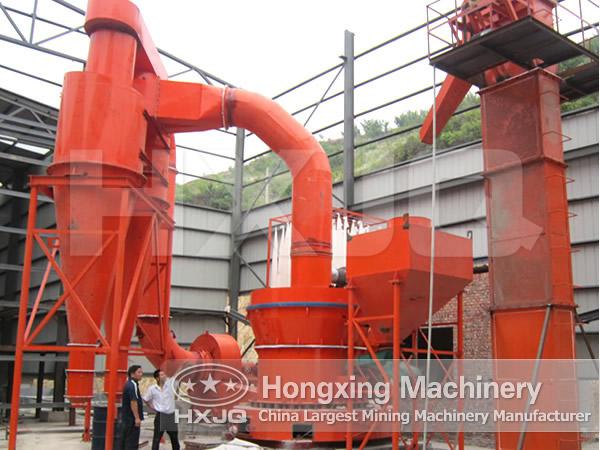 2. Application Range
Milling equipment is suitable for making powders with such materials as feldspar, calcite, talc, barite, fluorite, rare earth, marble, ceramics, bauxite, manganese ore and phosphate ore.
3. Composition
Jaw crusher, bucket elevator, electromagnetic vibrating feeder, transmission device and main engine.