1. Introduction
Sand Making Plant is also called sand making line, sand crusher plant, sand crusher line, VSI plant and VSI line. After many years of research and development, our company configures the vertical shaft impact crusher (sand maker) with international advanced technical level with other series of products of our company and designs a complete set of sand making production line which takes a lead in the sand making industry.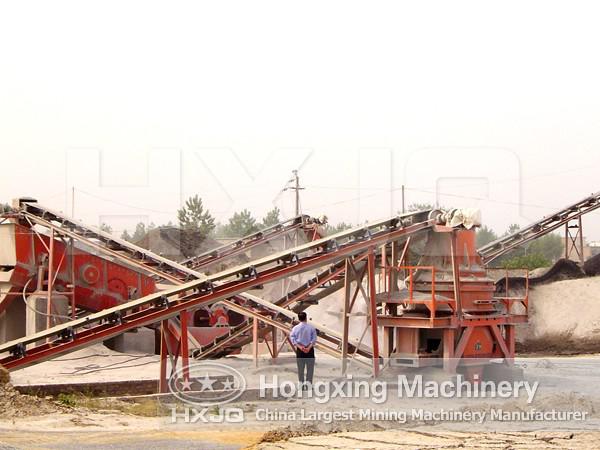 2. Application
Building artificial sand, highway and railway
3. Composition
Vibrating feeder, jaw crusher, vertical shaft impact crusher (sand maker), vibrating screen, sand washer, belt conveyor and centralized electric control.
4. Production Process
Stone is evenly sent by vibrating feeder to jaw crusher for coarse crushing, and the coarsely crushed materials are sent into fine jaw crusher for further crushing.